The packaging you choose for your products is absolutely essential for ensuring customer satisfaction. Custom packaging is one such way brands can improve the customer experience. Stepping away front the standard brown box to something more personalised that is reflective of your brand, is more likely to keep your customers coming back for more.
Businesses should always view their product packaging as an advertising tool. It's often cheaper than traditional advertising routes and you can guarantee it will be seen by your customers. Beautiful and practical packaging can also reach new customers, either through word of mouth or clever marketing messages that push for social sharing or unboxing videos. However, where custom packaging can really shine, is when targeting repeat customers.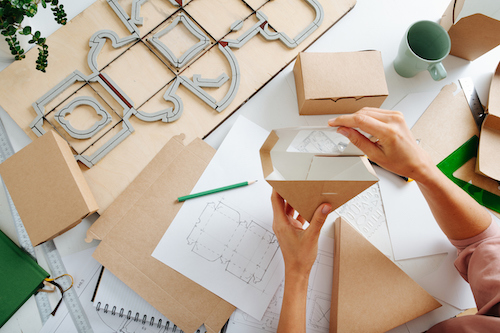 Why is Custom Packaging Crucial for Customer Retention?
According to a report by Think Impact, roughly half of a company's revenue is from approximately 8% of its most loyal consumers. This statistic shows how important it is to ensure you are doing all you can to promote loyalty and repeat business.
So, where does custom packaging come in?
We all know there's nothing quite like opening a beautifully wrapped gift. The care and quality of the exterior is often a reflection on the interior and the way you feel about the recipient. The same theory should apply to your packaging.
Thought should be given to the end user. What emotions does the packaging evoke? Is it reflective of the brand? The product? Does it tell a story? Is it useful? Can it be repurposed? Is it attractive?
All of these questions should be asked and answered when designing your custom packaging. If you want your customers to feel special, your packaging should reflect that.
Custom Packaging Ideas to Entice Repeat Customers
Your customers are going to get bored receiving the same packaging time and time again. Then, they might get bored of your brand entirely.
By creating something engaging that is refreshed regularly, you're giving your customers something to look forward to and yet another reason to continue shopping with you. With that in mind, here are some custom packaging ideas to give your customer retention a boost.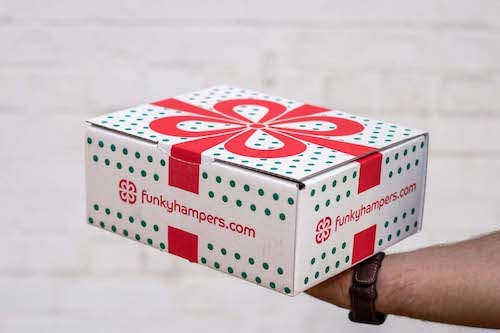 Make them Seasonal
Changing your packaging to reflect the upcoming season is one fairly straightforward way to keep your customers happy. Whether that is using autumnal colours or adding a Christmas message, there are endless design choices to be made and they can be regularly switched up without costing you lots of money.
Tell a Story
People love people. It's one major reason why consumers love Lush's "Packed by" stickers on their products. It's easy for customers to fall out of love with a brand name, but it's much harder when they feel a connection to your story. Your product packaging is one way you can delve deeper into who you are as a company, your goals and what you've been doing that month/quarter. See it as a company newsletter that your customer is less likely to skim as it's presented to them in a unique and engaging way.
Make it Useful
Design means more than just print. Your custom packaging could also be a completely different size, shape, or there could be something clever in the way it unfolds. By mixing this up, you're providing your customers with a surprise every time they order from you. Perhaps the packaging is a puzzle for them to solve and unlock. It could also turn into a way of storing the item, making it even more sustainable and with a new purpose.
Reward Loyalty
Loyalty schemes are an important part of customer retention. By giving something back to your most loyal customers, you're ensuring steady revenue growth. Perhaps after a certain number of orders, your customers receive a custom, personalised box to commemorate this. It could turn into a trophy or have a QR code that sends them to a thank you page with a discount code. Showing your customers that you care about their loyalty to you, will keep them with you even longer.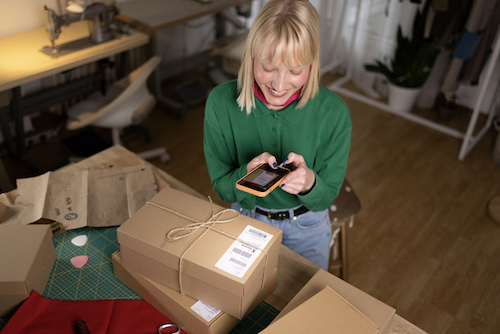 To summarise, custom packaging can play a huge role in your customer retention strategy. There is an incredible advertising opportunity through your packaging to showcase who you are as a brand and the value you put on your customers. It's time more businesses utilised this blank space for their benefit. For more information on custom packaging, contact a member of our team today.