For students, the transition between academic years often presents a logistical nightmare. The challenge lies in the need to move their belongings from university halls to student houses, all the while avoiding the burden of transporting everything back home, sometimes across the globe, only to return it a few miles away when the new semester begins. This dilemma has long plagued students, resulting in costly storage options and the unfortunate discovery of damaged or lost items upon their return. In this case study, we delve into ASC Direct's pivotal role in addressing these student storage woes through our collaboration with Local Student Storage.
The Client: Local Student Storage
Local Student Storage, founded in 2015 by the visionary Harry Bremner, emerged as a beacon of hope for students grappling with storage dilemmas. Committed to its core values of affordability, transparency, and flexibility, this company swiftly established itself as a trusted partner to the Scottish student populace. Their mission was clear from the outset: to offer a straightforward and budget-friendly student storage service, filling a crucial gap for those around Edinburgh and St. Andrews.
The Problem
Storage boxes, the quintessential solution for students, come with their own set of challenges when left undisturbed for 3-4 months. The issues that plague students storing their belongings can be numerous, including:
Temperature Fluctuations: Extreme temperature variations within storage spaces can lead cardboard to degrade, especially when the boxes contain conductive items.
Weight of Contents: Over time, heavy or improperly packed boxes may result in crushing or damage to items inside.
Forgetting Contents: Students often lose track of what they've stored in each box, leading to frustrating searches and eventually buying duplicate items.
Pest Infestation: Unchecked storage spaces can become a breeding ground for pests, putting belongings at risk.
Hidden Contraband: There's always the potential forbanned or prohibited items to be inadvertently left within boxes, by other customers, that could lead to the destruction of the storage space itself.
Accessibility: Traditional storage boxes lack easy access to essential information, such as contents, ownership, and guidance for packing.
Weather Exposure: Exposure to the elements can lead to moisture damage and mould growth.
Lack of Tracking: Students are often left in the dark about the status of their stored items and any pertinent information they might need. Students have been known to be charged for boxes that never existed as seen here.
The Solution
Local Student Storage recognised the need for a simple fix to address these issues and partnered with ASC Direct to create boxes that are both robust and user-friendly. Our solutions include:
Thick Fluting: Our storage boxes feature robust fluting, protecting contents from heavy items or accidental falls during storage.
Weather-Resistant Coating: A special coating shields the boxes from adverse weather conditions, ensuring items remain safe and dry.
Informative Print Design: Each box includes a print design that offers helpful storage tips to aid users in packing efficiently.
Identification Features: Spaces for customer names and extra notes help students keep track of the box's contents, preventing the dreaded "What's in the box?" scenario.
QR Code Integration: A QR code on the box conveniently links to Local Student Storage's website, granting customers quick access to FAQs, courier tracking status, and live chat customer support.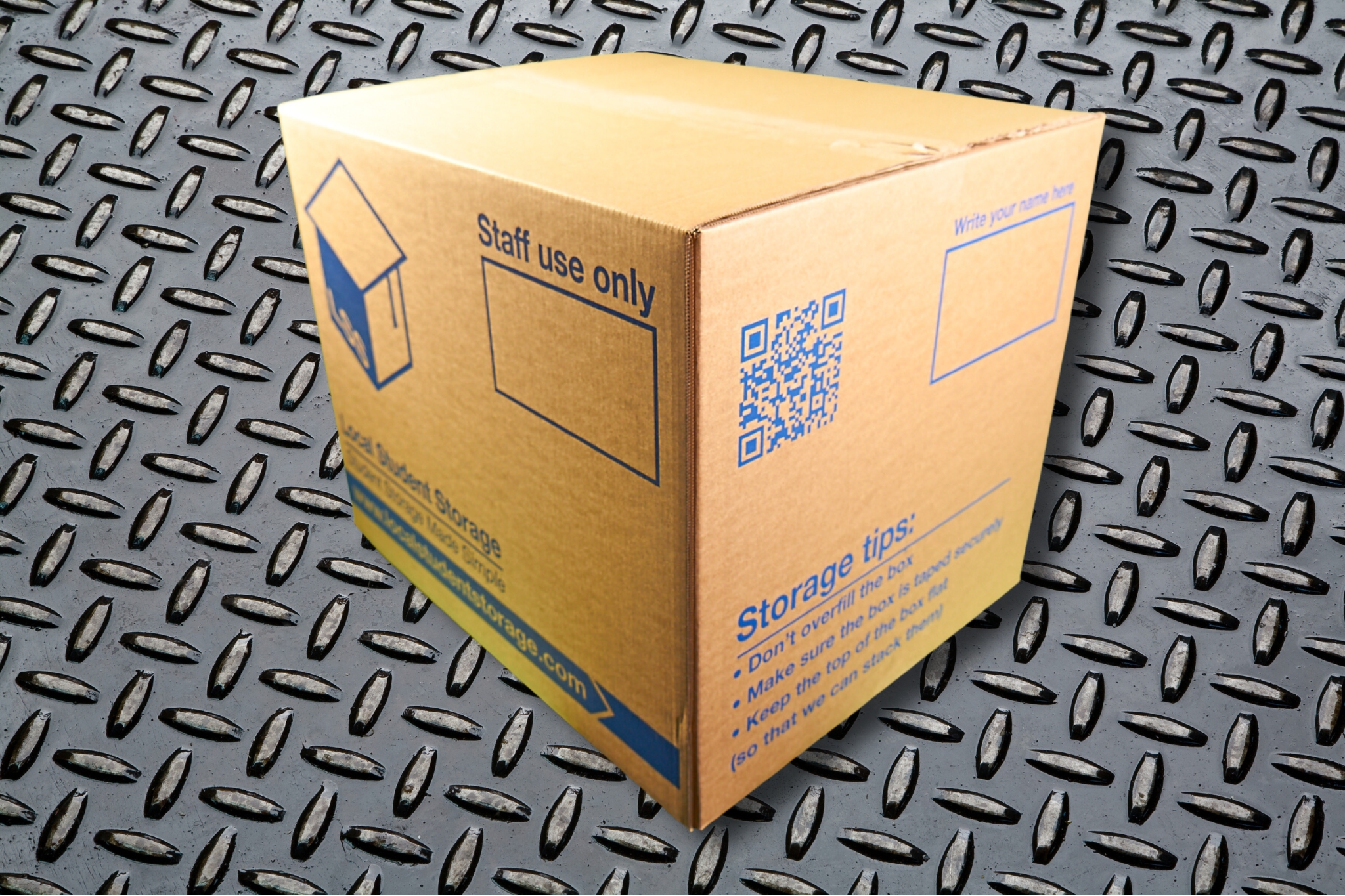 Going Forward
As we continue to enhance our partnership with Local Student Storage, we're proud to announce our involvement in supporting Harry Bremner's latest venture, "Tuggs." This new endeavour, which offers fresh and sustainable pet food delivered directly to customers' dog doors, aligns with our commitment to innovative and eco-friendly packaging solutions.
In conclusion, ASC Direct's collaboration with Local Student Storage has revolutionized student storage. Our robust and user-centric storage boxes provide students with peace of mind, safeguarding their belongings during those crucial summer breaks. As we move forward, we remain dedicated to delivering innovative packaging solutions that address the unique challenges faced by our valued clients, ensuring a seamless experience in all their endeavours.


Hear more about our pursuit towards a thriving planet in our recent blog Embracing Sustainability: A Path to a Brighter Future - ASC Direct